Welcome to Southern Ontario Counselling Centre
"A country setting for your counselling needs"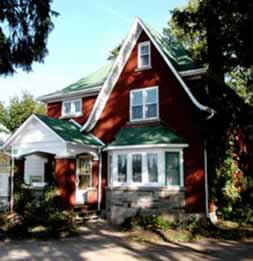 Southern Ontario Counselling Centre (SOCC) has been located in the quiet village of St. Agatha since 1987. Located just a few minutes west of Waterloo, we are easily accessible from Kitchener, Cambridge, Stratford, Guelph, Elora, Elmira, Woodstock and surrounding areas. As a group of professionally accredited therapists, we provide individual, couple, family and group therapy. We believe that personal growth involves finding new ways to understand and cope with past and present pain. We support you in finding the therapist whom you feel is best suited to help you meet your goals.
Safe, private and inviting Space

Our professional associates respond promptly and confidentially

We are committed to Compassionate and skilled support for all of life's stages and challenges

our therapists are trained in a wide variety of counselling modalities and specialities
Counselling Types and approaches
Learn more about our Practice
Our therapists have a wide variety of skills, in an equally wide variety of areas. Learn more about our therapeutic approaches below or by visiting our How We Work section
Individual Therapy
People seek therapy for many reasons, from coping with major life challenges or transitions, dealing with depression or anxiety, to simply desiring personal growth and greater self-knowledge and awareness.
Relationship Therapy
Relationship counselling is a great resource to resolve conflict, heal wounds and have better communication. All of our relationships, whether with life partner, a parent or a child require attention at times. The health of our relationships can be improved through guidance by a relationship specialist.
Child and Adolescent Therapy
Therapy can assist children and adolescents to reduce stress and distress, develop skills to cope with difficult situations and identify people in their life that can provide support, such as friends, teachers and grandparents.
Sex Therapy
Sex therapy can be utilized by individuals and couples wanting to resolve challenges of a sexual or intimate nature.
Meet our Therapists
We are a welcoming group, who respect all individuals, couples and families in need of clinical therapeutic support. We believe it is important to find a therapist who is professional and trustworthy and with whom you feel comfortable.
Learn more about our therapists by reading their extended profiles on the Staff Directory page.
Anna Gold, MSW, RSW, Director, IMAGO therapist
I have experience working with people experiencing or coping with such concerns as: relationship/marital challenges (Imago therapist), anxiety and stress, conflict/communication issues, career concerns, clinical supervision for therapists, childhood trauma, grief and loss, parenting adjustments/difficulties post-traumatic stress (EMDR accreditation), sexual abuse issues, teacher stress, work stress …and more
Over the past 26 years I have enjoyed working with individuals, couples and groups. I am very conscious of the importance of the health of the relationship between client and therapist. The emotional safety and trust which develops is essential to a productive healing process. I am a certified IMAGO (relationship) therapist, an accredited EMDR (technique for addressing trauma and anxiety) practitioner, and am certified to practice hypnosis.
Lisa Aldworth, MSW, RSW, Psychotherapist
In my therapeutic practice, I provide a safe and supportive environment that nurtures emotional and psychological healing. Areas of expertise include depression, anxiety, fertility issues, eating disorders, Post Partum depression & anxiety, Cancer, woman abuse, relationship issues and childhood abuse.
I am a psychotherapist and a registered social worker with many years experience working in post partum depression, fertility issues, cancer, woman abuse, miscarriage/late term pregnancy loss and childhood trauma including sexual, physical and verbal abuse.
Esanju Bonga, M.Ed., CCC-Q
Over the past 15 years I have worked with children, teens and adults facing a vast array of challenges in various contexts. I have earned a Bachelor of Arts in Psychology, Bachelor of Education and a Master of Education in Counselling Psychology. As a therapist the central areas of my training have been in play therapy, emotional self-regulation, anxiety and depression. I am a qualifying, certified member of the Canadian Counselling and Psychotherapy Association. In addition to being a therapist, I am also an Ontario Certified Teacher with extensive classroom and learning support experience.
I am passionately committed to helping individuals and families discover their strengths and move toward wellness. I will work with children, teens and adults from a strengths-based, evidence informed therapeutic model.
Jess Crowe, MSW, RSW
I have have worked with clients on a variety of topics and concerns such as: Anorgamia, Vaginismus, arousal disorder, rapid ejaculation, delayed ejaculation, erectile dysfunction, painful intercourse, desire discrepancy, sexual Identity, gender identity, sexual pleasure, enhancing intimacy, sexual awareness and confidence.
From a strengths-based perspective, I work to provide clients with tools, assist clients in creating deeper connections with themselves, encourage reflection and provide support to clients on their personal journey in the search for meaning and understanding. I strive to bring a warm and sincere presence to my work and believe strongly that the therapeutic process is a journey to experience personal growth, opportunity and understanding.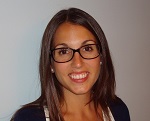 Kendra Hollidge, MSW, RSW
I have a wide range of experience and training supporting people facing a variety of life challenges including loss, trauma, parenting struggles, domestic violence and attachment difficulties. I specialize in working with children and provide support in the areas of separation and divorce, trauma, anxiety and depression, grief, self-esteem, and learning to regulate and cope with emotions.
I am a registered Social Worker and specialize in the areas of children and youth counselling. I believe in the ability and strength of the human spirit to heal and grow.
Stephanie Huls
I have 10 years' experience working with individuals to address such issues as depression, anxiety, trauma, PTSD, relationship issues, and addictions. I also offer counselling to couples who wish to re-establish trust or intimacy, enhance communication skills, or create a stronger relationship. In my practice, I draw from a variety of modalities, including CBT, DBT, ACT, and EMDR. My approach is to work collaboratively with you to come up with a treatment plan that will be the most effective in creating change.
I believe that we all have the capacity for happiness and that certain things in life get in the way of us achieving it. The cause for this might be past hurts, trauma, anxiety, depression, or self-doubt. It could be a sense that things are "good enough" just as they are, or even a fear of hoping for better. These hurt feelings and barriers weigh us down and prevent us from forming healthy relationships, engaging in fulfilling careers, or even identifying what we truly want out of life. Counselling can be an incredibly beneficial way to remove those barriers and work towards the life you hope to live.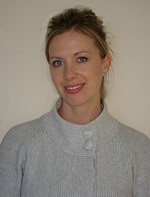 Amanda Pfaff, MSW, RSW
I devote my professional practice to the area of adolescent and adult mental health. I keep current with a variety of evidence-based approaches because people are unique, and so too should be the interventions I am skilled in. More importantly, I have a comforting presence, practice with hope and a belief each individual possesses capacities to achieve what she or he needs for an improved life. I encourage you to take the step and connect so together we can work towards improving your wellness today.
Experienced in adult mental health and addictions, I believe as part of a holistic approach, counselling can greatly improve mental health and wellness. Opening up and sharing your experience is a deeply personal and individual journey of learning and self-awareness, and I am honoured to be a part of that journey.
Shelley Read, MSW, RSW, Therapist
My experience includes the areas of grief and loss, trauma, coping with acute and chronic disease, depression and anxiety, palliative care and end of life issues, family support for life changes and transitions, emotional and mental health coping and stress management. Part of my practice is devoted to the unique concerns faced by the senior population as well as those persons or families of persons dealing with chronic illness or disability as well as dementia and other age related challenges. Depression, grief and loss issues, trauma and caregiver stress are some of the concerns which may present in this stage of one's life.
Realizing that each person is unique in their challenges and strengths, therapy is molded around individualized needs. I focus on helping adults clearly define and reach their personal wellness goals from a strengths-based, holistic perspective. Building a trusting client/therapist relationship is the single most important indicator of a successful therapeutic process. We will work together to identify and promote your strengths and resources to cope with the issues or difficulties that concern you.
Sherrie Steinberg, MSW, RSW
In my work as a counsellor, I have worked with children, teens and adults who are struggling with a variety of challenges. Some of these include anxiety, depression, grief, parent/child or other relationship conflicts, work and/or family stress, and gender or sexual orientation concerns. I am trained in and sensitive to a wide range of life situations including LGBTQ, new Canadians, those living with disabilities, and all age groups from young children to the elderly.
In my work as a counsellor, I have worked with children, teens and adults who are struggling with a variety of challenges. Some of these include anxiety, depression, grief, parent/child or other relationship conflicts, work and/or family stress, and gender or sexual orientation concerns. I am trained in and sensitive to a wide range of life situations including LGBTQ, new Canadians, those living with disabilities, and all age groups from young children to the elderly.
LATEST BLOG POSTS
See what's new on the SOCC blog!
By Neil Lackey, RFMT, BESTCO Skin is our largest sense organ, alerting us to changes in temperature, pleasure and pain. The textures of food, touch of fabric, warmth of another's hand in our own; each communicates unique and special meaning. Touch has been shown to be essential to healthy development of infants and when deprived of touch, baby[…]
By Mavis Kerr, RFMT As a Marriage and Family Therapist, I frequently work with couples in conflict. Often, each partner believes that he or she is giving more to the relationship than the other half of the couple. One often complains that the relationship does not "feel" like it is 50/50. I am usually met[…]
Previous
Next
Contact Us
Please include a phone number in your message if you would like a call back. Our work is confidential and private and no referral is necessary.