Welcome to Southern Ontario Counselling Centre
"A country setting for your counselling needs"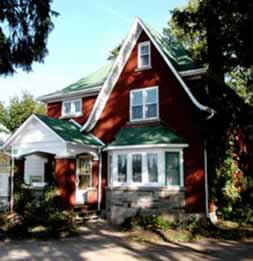 Southern Ontario Counselling Centre (SOCC) has been located in the quiet village of St. Agatha since 1987. Located just a few minutes west of Waterloo, we are easily accessible from Kitchener, Cambridge, Stratford, Guelph, Elora, Elmira, Woodstock and surrounding areas. As a group of professionally accredited therapists, we provide individual, couple, family and group therapy. We believe that personal growth involves finding new ways to understand and cope with past and present pain. We support you in finding the therapist whom you feel is best suited to help you meet your goals.
Safe, private and inviting Space

Our professional associates respond promptly and confidentially

We are committed to Compassionate and skilled support for all of life's stages and challenges

our therapists are trained in a wide variety of counselling modalities and specialities
Counselling Types and Approaches
Individual Therapy
People seek therapy for many reasons, from coping with major life challenges or transitions, dealing with depression or anxiety, to simply desiring personal growth and greater self-knowledge and awareness.
Relationship Therapy
Relationship therapy is a means of resolving problems and conflicts that couples have not been able to handle effectively on their own. It involves both partners sitting down with a trained therapist to discuss their thoughts and feelings in a constructive and productive manner.
Child and Adolescent Therapy
Children and adolescents experience stress, grief, depression and anxiety just as adults do, and face issues with school, bullying and with their families. Therapy can assist children and adolescents to reduce stress and distress, develop skills to cope with difficult situations and identify people in their life that can provide support, such as friends, teachers and grandparents.
Online Therapy
Online therapy allows for therapy regardless of location and is an accessible option. Using your laptop, tablet or phone to connect with a therapist can provide a very authentic and helpful counselling experience.